Thanh Chuong Viet Palace: All you have to know before traveling
Are you still wondering where to go around Hanoi to relax after a long working week? If you haven't thought of any attractive destinations, Triparoundme would suggest one of the most interesting places you might fall for – Thanh Chuong Viet Palace. In this article, we will provide you all the packages and experiences to visit Thanh Chuong Viet Palace.
Itinerary
Thanh Chuong Viet Palace is located in Hien Linh commune, Soc Son, 40km away from the center of Hanoi so it's very easy to pick up means of transportation. You can travel by motorbike, family car or bus. However, according to my experience for the cheapest trip, I also advise going by bus because it is convenient and the bus fare t is also reasonable. 
Another communication could be motorbike if you want backpacking travel or family car for a small group. Coach is also available but it only suitable for people traveling in large groups.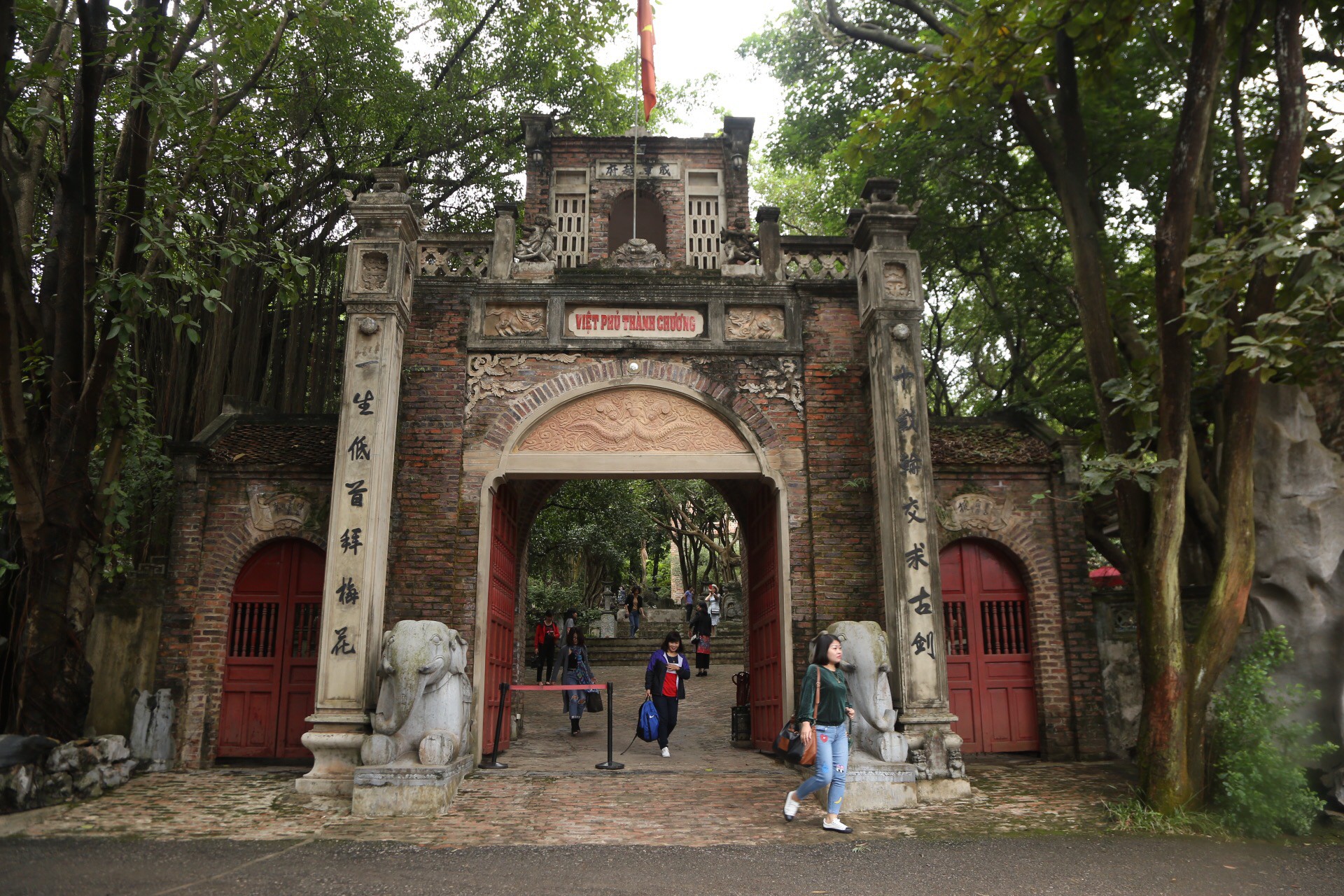 Communication
Car or motorbike route
From the departure, follow the direction of Thang Long and Noi Bai highways and go through the road fee station to the intersection, you turn left onto Highway 2 -> you go about 1km then meet a crossroad, continue to go straight along Highway 2 rather than turning into Noi Bai industrial park. After that, keep going for another 1km, then meet the 2nd crossroad, you turn right follow the sign (note: Road 35, golf course Hanoi, Viet Phu Thanh Chuong 7km). Go ahead and go straight to Viet Phu!
Bus route
Take the bus number 07, follow Phu Lo – Noi Bai – Highway 2 intersection then get off and take a motorcycle taxi to Viet Phu Thanh Chuong (about 9km).
Or you can pick up bus number 56. Take bus 56 to Noi Bai industrial park then get off and then take a 3km motorcycle taxi to Thanh Chuong Viet Palace.
Ticket fee
Opening hours: 9:00 AM – 17:00 PM except Monday. However, if there's any holiday falls on Monday, Thanh Chuong Viet Palace will be opened for visitors.

Ticket fee:

Adult: 150.00VND/ticket

Student/Elderly>65 years old: 120.00VND/ticket

Children under 1m1: Free of charge
Where to go and what to do at Thanh Chuong Viet Palace?
Thanh Chuong Viet Palace is a famous tourist attraction in Hanoi. A lot of people mistaking it is a historical place, in fact, it is a sightseeing area built by artist Thanh Chuong in 2011.
When stepping in Thanh Chuong Palace, you can feel the art of peaceful and quiet countryside in the Northern Midland region. Besides, you can also rest at the stone tables and chairs to enjoy the fresh air and nature here.
Exploring the artwork inside, you can admire the unique and wonderful architecture of houses with different shapes and styles, from Muong ethnic stilt houses to the architecture of the Vietnamese three-room house of Northern Delta, all are gathered here.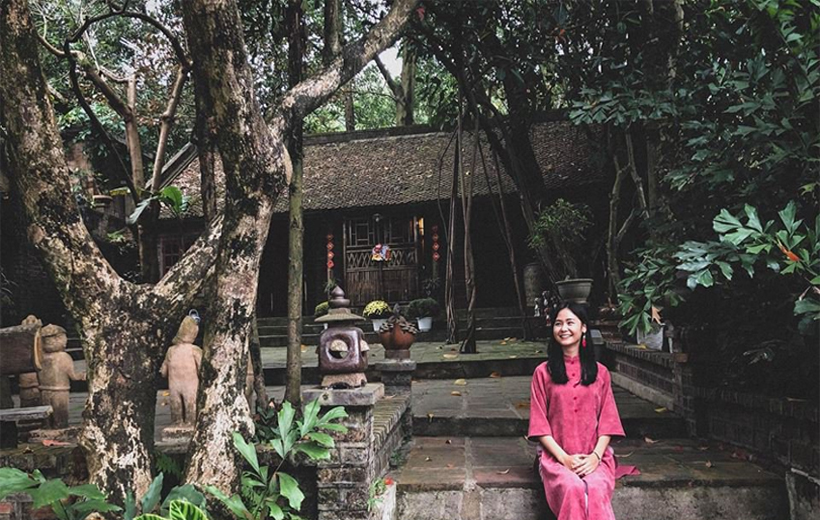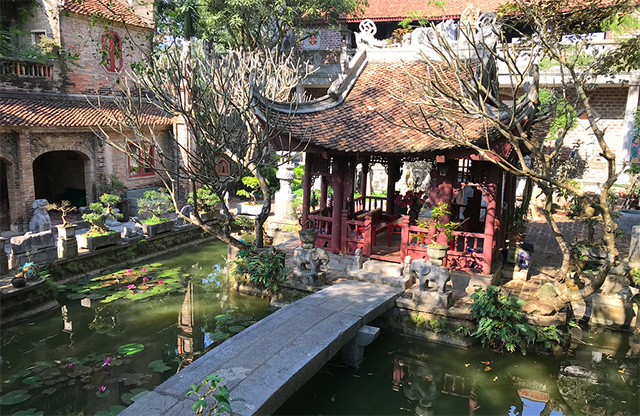 A special feature is that each house here is associated with different historical values, in order to convey the message and meaning to the viewers. Like Tuong Van house which is an old house built in the Nguyen Dynasty, Dai Khoa house was built in the position of the old house campus in Bac Ninh area… One of those houses is Long Dinh Theater, an attractive place at Thanh Chuong Viet Palace. 
Eating and shopping at Thanh Chuong Palace
As well as sightseeing at Thanh Chuong Palace, exploring cuisine here is an extremely interesting experience. You can find mouth-watering dishes which is served right here such as: spring rolls, crab paste vermicelli soup, and banh duc,…
Besides exploring the famous sightseeing and tourist places of Phu Thanh Chuong, exploring the cuisine here is an extremely interesting experience. Here, there are many delicious dishes, attractive colors and flavors of Vietnam such as: Nem, vermicelli, rice vermicelli, and rice cakes … In addition, there are many traditional souvenirs sold at the entrance of Viet Phu Thanh Chuong as an ideal gift for travelers to bring home.